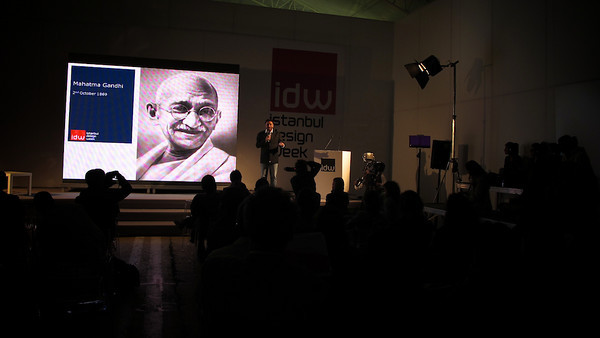 I was invited as a speaker at the conference enjoyed the Turkish hospitality, made many new friends and came back with very alive pictures. I am  going back to Istanbul as Jury on the Design Turkey Industrial Design Awards in December
The 5th Istanbul Design Week gave a new life to the city by bringing the international and Turkish design world together at Istanbul's historical bridge.
The Old Galata Bridge, connecting the two sides of Halic, is used as a design object and an exhibition space, where 'Design and City' notions come together.
Istanbul Design Week, supported by Istanbul Municipality and organized by dDf, was held between 29th September – 3rd October at the Old Galata Bridge and hosting 45 designers' from all over the world. As "the new center of design", Istanbul presented to the world by IDW through its intercultural dialogue with other global cities of the world, youth energy, dynamic urban identification and variety that triggers the creativity.
During the Istanbul Design Week along with the Human Cities Festival which is supported by European Culture Programme, exhibitions, workshops and confrences took place at the venue.
The IDW'S conference series supported by Turkish Republic Ministry of Culture and Tourism included Karim Rashid, Massimilliano Fuksas, Giovanni Ceccarelli, Tom Tjaarda, Ron Nabarro, Sudhir Sharma, Eva Ziegler and Isao Hosoe. "The Future Cab of Istanbul Taxi" workshop dor students was also held on the bridge.
www.istanbuldesignweek.com