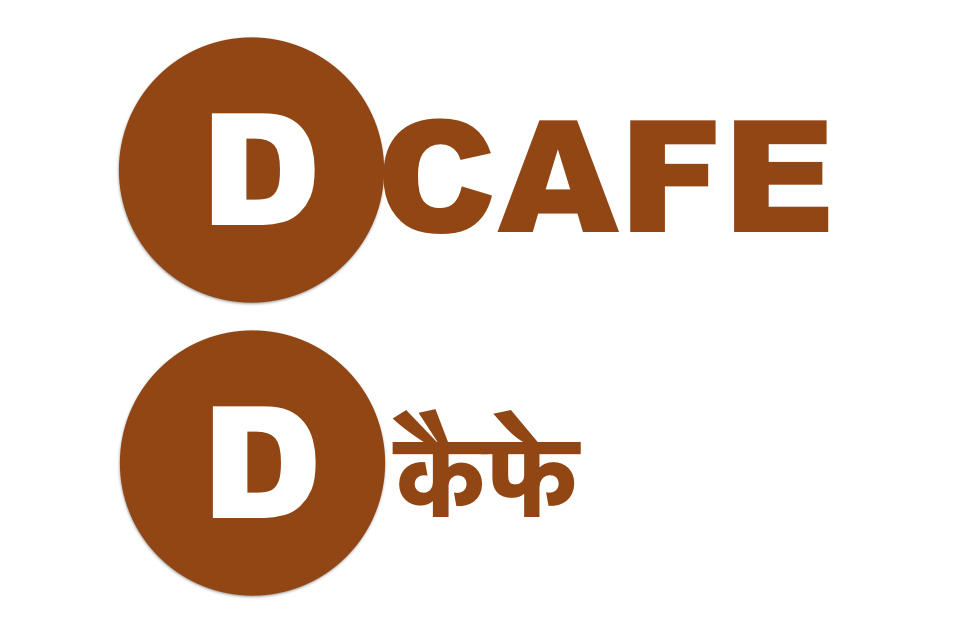 Recently when i tweeted about wanting to start a Design Cafe and looking for partners, i received more than 100 emails and many comments.
Everyone seems to have thought of this, so obviously its not a new idea, but this kicks everyones imagination. Here i have detailed the idea a bit more. I am ready to take this further. You are welcome to join in. You are also welcome to take the idea further on your own. Ideas are free.
So here it is in proper format. 🙂
Project Proposal for Design Cafe
————————–
EXECUTIVE SUMMARY
Objective
Objective is to provide a friendly, comfortable, Design lead atmosphere, where customers can receive quality food, drinks, service as reasonable prices.
Goals
Goal is to offer a hub for creative people, professionals, students and enthusiasts of a city.
Solution
Design Cafe offers what other cafes offer and more. It offers facilities for networking, presenting, lecture, talk and events to creative community. A regular place to go and ask for creative resources.
Project Outline
Open all days of the week 11 am till 11 pm. DC will save a variety of Coffee choices, soft drinks, healthy drinks, tasty treats, bakery as well as design objects, books for sale and surf.
———————–
STRATEGY
Short Term
Start two places in Pune, document the standardisations of space, ambiance, uniform and training. Use digital and local media to become the adda.
Long Term
Expand business to 100 other locations with in one year.
Strategy
Work hard to become the most popular/ cool hangout for creative people. Keep focus on Design to promote awareness, and keep target for enthusiasts for business.
DC has to be a financially viable option for investors and owners, but it should promote Indian Arts, Design.
———————–
SWOT analysis
STRENGTHS:
Reasonable prices, Design Ambiance and variety of coffee and drinks + food.
WEAKNESS:
Startup cost, New Business, New Idea. No reputation
OPPORTUNITIES:
No such cafe exists as a chain, even in isolation they do not offer so much on Design/ Art /Crafts.
THREATS:
Starbucks, CCDs, Local cafes, McDonalds, Book stores and many such competitions.
———————–
Intellectual properties:
Besides the Unique Design, identity, Uniforms there is a emphasis to create a "Helping Design Culture". This will be a documented IP for training of staff.
The Chain will be linked online and offer certain proprietary events/ happenings / ambassadors to community.
DC will also have a unique partnership programme with cultural centers, embassies, Art and Design institutions. This will be Local, National and International.
DC will also have its own merchandise programme.
———————–
LOCATIONS
DCs will be located in Prime areas of a city, City can have multiple DC, beyond 10 Kms.
Some cities may have DCs in not so prime areas as well, once the brand is established.
———————–
Legal Structure
Design Cafe's will be owned by one person in terms of space and inventory. The Brand Will be owned by the holding company. Each Cafe will try and get 4 to 6 prominent designers as founders of that DC. Each founder payed Rs. 1 lac to the DC owner. This way DC owners collect money and buy in for the Franchise. Founders get a special treatment and special discount and other privileges in all DCs everywhere. A separate handbook on Founders role and responsibilities will be issued separately.
DC will enlist ambassadors from Art / Design / Film / Fashion category to lead opinions amongst community. Ambassadors will be common to all DCs.
All legalities to run the business will be owned by the owner.
———————–
Accounting
All DCs will run a online POS system.
The sales analysis and data will be shared in real time will all DCs.
———————–
Market
Target Market: Anyone who enjoys a good ambiance and a cup of coffee.
Competition: CCD, Starbucks, Bookstore cafes
Trends: People like good music, good ambiance and good drinks.
———————–
Marketing Plan
DC app is where you can order, and get to know whats happening and when. this is where you get coupons and discounts and freebees.
Budget for social media marketing and events marketing. Invest heavily in word of mouth publicity and in digital plans.
———————–
Start Up costs
Incorporation
Licenses and permits
Insurance
Legal
Equipment
Space Design
Branding
App and Systems
Staff Salaries
Deposits and Rents
Marketing and Launch
Operational Costs
———————–
Financial Need Summary
I will be putting in some investments of my own, I will need finances to scale this. I am happy to discuss financial proposals from prospective investors. I also open to crowdfunding this project.
———————–
Break Even
DC holding will break even in 3 years time, because of costs involved in Startup.
I expect each DC owner to break even with in one year.
———————–
Copyrights
This is idea is open for you to make it your own. I will be happy if you want to involve me.
Obviously i have not revealed the game changers in this summary here, but i do have a few hidden cards.
———————–
I am grateful for this DC logo version contributed by Prof. Sreekumar IDC, IIT B.